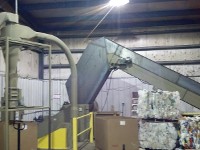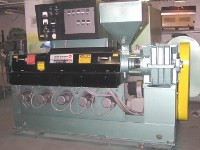 Your #1 Trusted Plastic Machinery Dealer-Buy, Sell, Trade, Appraisals, Consulting, Liquidations, Mergers & Acquisitions, Consignment
Used Plastic Machinery - Granulators l Grinders | Shredders | Injection Molders | Extruders
Find the largest inventory of plastic machinery at ICM Group International. With over 5,000 pieces of equipment available and the LOWEST MARKUPS in the industry, we are certain to have whatever meets your requirements and priced within your budget. With us you can also expect a level of professional customer service that only comes with many years of experience. Our associates boast over 100 years of combined experience in the industry.

About Our Associates
Our associates strive to be leaders in our industry. That determination is one of the things that ensures you the best value and services every time you rely on us. Contact our sales office in Akron-Canton, Ohio for your "one stop shop" supplier of plastic equipment.


| | |
| --- | --- |
| Service Area: Worldwide | We welcome and protect all brokers! |
WE SPECIALIZE IN PROVIDING QUALITY USED AND REBUILT MACHINERY TO THE PLASTIC RECYCLING INDUSTRY. CALL US TODAY FOR A NO OBLIGATION QUOTE TO ENSURE YOU ARE RECEIVING THE LOWEST PRICE AND HIGHEST QUALITY OF PERSONALIZED SERVICE AVAILABLE. WE WANT TO BE YOUR EXCLUSIVE SUPPLIER AND WILL EARN YOUR BUSINESS. THE USE OF OUR LATEST TECHNOLOGY IS DESIGNED TO MEET THE REQUIREMENTS AND CHALLENGES OF TODAY'S PLASTIC MANUFACTURER. WE LOOK FORWARD TO DOING BUSINESS WITH YOU. CALL US TODAY!
Recycling Machinery, Granulators | Extruders | Shredders, Used Machinery for Plastic/Plastics - TX, CA, NC, NY, OH
Used Plastic Granulators, Granulator, Grinder, Grinders, Shredders, Shredder, Cumberland, Extruder, Extruders, Injection Molders,
Injection Molder, Chiller, Chillers, Dryer, Extrusion, Recycling, Recycling, Machinery, Puller, Saw, Cutter, Printer, Winder,
Akron Canton Ohio, Worldwide, North/South/Central America.